2015 has been an amazing year for Renowned Furniture, possibly the most exciting in its rich 40 year history!
We've fitted out rooms for multi-millionaires, done commercial projects for high end city offices, continued to grow our fine furniture and custom crafts as well as restored more than 400 pieces of fine old furniture from clients all around SE Queensland. We involved ourselves in design consultancy and have been instrumental in laying out new spaces, choosing fabrics and timber colours!
But just 2 years ago, our plan was to close the business by the end of 2014 if (Big IF) we could not vastly increase sales turnover and market share as well as improve internal efficiencies to raise profits. We sat and met with the staff and told them up front what we had to do. They could either stay and join the fight or go seek alternative, stable employment. Everyone opted to stay and fight!
We set the first decision gate at June, 2014 and allowed ourselves 6 months to wrap things up if we had to. By June, we were climbing up out of a hole so we kept going. So, by the end of 2014, the turn had come following some restructuring, plant & equipment upgrades and an active marketing plan. (Mostly on-line but also some direct marketing action as well)
Renowned Furniture started 2015 with a full order book. By June, there was a 3-month wait on new orders and by September, we had enough staff and improved systems to maintain the throughput increases while reducing wait times back to the standard, which is 4 to 6 weeks for new furniture and 2 to 4 weeks for full antique restorations.
We literally trebled our turnover! In a period of Queensland's most uncertain economic circumstances for a very long time, we elbowed our way into the market like Renowned has never done before and vastly increased our market share as well as the scope of diverse furniture services on offer.
We did all this with adding only one new team member. The trick to it was in the systems and process improvements. Watching the increase in costs was amazing. The electricity bill doubled! ("Good problems to have.") Staff wages have been almost doubled.
As the year ends, there's a beautiful set of gifts being arranged for each staff member as a Christmas/thank you present for all the hard work this year and for sticking with us. Then, there's the Christmas blast (Staff party) being hosted in a high end restaurant in Brisbane's city, followed by whiskey, cigars and snooker in some smoky bar. (We have to keep quiet about the smoky bit due to Qld's new regulations set by the fun police) None of us are smokers but we all 'won the cigar this year!
We're closing at the end of next week, so to all our readers, we wish you a safe and happy Christmas and a healthy & prosperous New Year.
2016 looks brighter still. 
There are two new additions to the Renowned family – a couple of honey eaters that have decided to build their nest right by our office window. We reckon it's gotta be a good luck charm! It's the second set of baby birds we've watched hatch and grow right outside our window about 1 mt away. The last two were wood doves!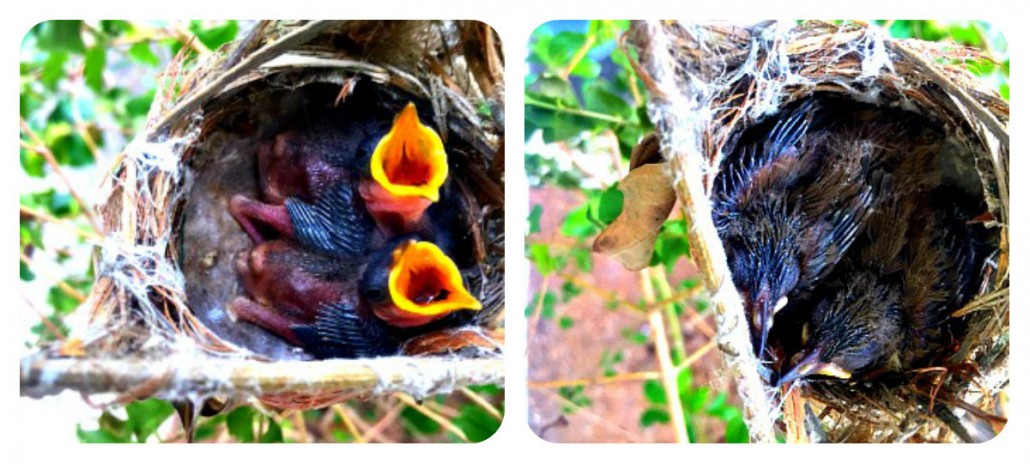 https://renownedfurniture.com.au/wp-content/uploads/2014/12/logo1.png
0
0
The Renowned Team
https://renownedfurniture.com.au/wp-content/uploads/2014/12/logo1.png
The Renowned Team
2015-12-09 15:19:09
2016-04-04 11:04:09
2015 Reflections and 2016 Outlook