In the last newsletter, we announced winning a contract with a big company. From the 3D renders, here are some of the progress shots for you.
Progress is good and we are very busy beavers at present! American walnut, solid core veneer, German cabinet hardware and fine polishing finishes are being added, all to make for some really high class fit out furniture.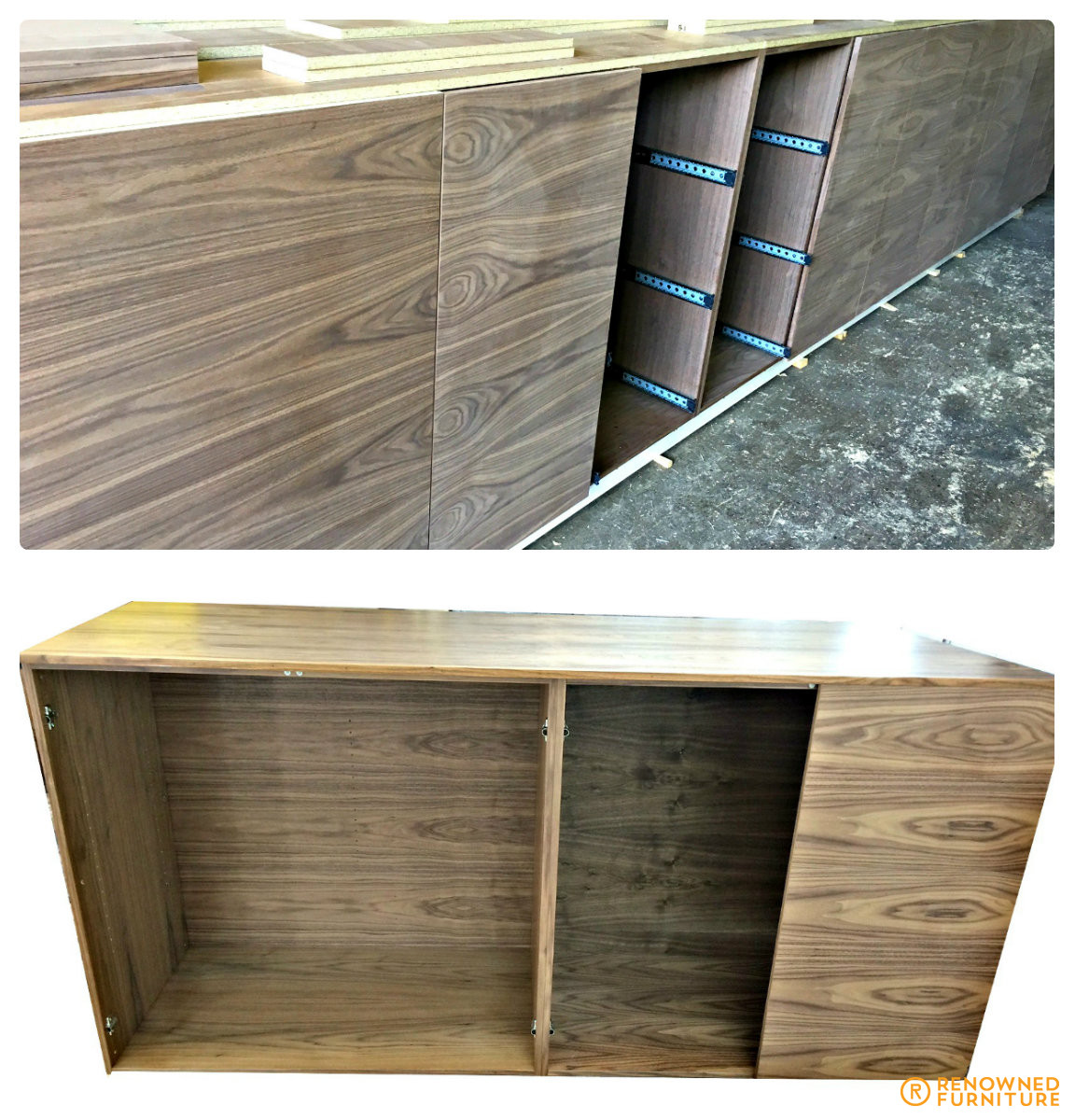 One of the timber file drawer sets and a section of the large Credenza. Large timber cupboard with file drawers. Every piece is grain matched!