Antique furniture restoration at our Brisbane company is often bitter sweet. At the beginning of most restoration jobs is much anguish from the customer as they decide what they want to do. Many of the pieces we receive are of high sentimental value and need to be treated with great care. Here at Brisbane's Renowned Furniture, we advise you as to the best course of action for each antique furniture Brisbane job. It may be a simple repair to keep the integrity of the piece, or a full antique furniture restoration to make a grand statement.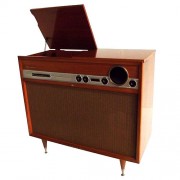 Antique Furniture Brisbane
The team at Renowned Furniture have a core passion for building furniture, but there are some antique furniture Brisbane restoration jobs that truly make for the stuff of a heart-warming tale. One memory that we are particularly fond of is our restoration of an unfinished, antique, Grandfather clock.
The original builder of the clock was almost totally blind by the time he decided he had to put down his tools. His daughter came to our team at Renowned in Brisbane and asked for the antique clock to be restored for his 92nd birthday… in six days' time! Not afraid of a challenge and with a passion for antique furniture Brisbane, our Brisbane team set to work. We had four guys on the job and ran into a myriad of issues over the course of those six days, but we made it in time. The client burst into tears when she saw the completed antique clock and hugged all of the craftsmen. After calm returned to the room, one of the craftsmen asked her why the base pedestal had a door on it, as most antique Grandfather clocks have a solid base pedestal. Our Brisbane client replied, "That's for Dad's ashes". Silence filled the room and we were all quietly proud that we'd had the privilege to be part of such a special antique restoration job.