We've been getting asked this question for a year or so now, ever since our regular clients (private & corporate) have seen the massive changes to our system throughput and the general vibe surrounding Renowned Furniture these days.
Ever since we took over from our predecessors, we've been implementing change and improvement. Slowly at first so that the staff could keep up and now with just a little more vigour!
The 4-fold increase in turnover and profit has not come easily. There have been casualties along the way. I'm proud to say, only one team member and he is sadly missed, but also quite a few old clients who were used to getting jobs done for just a little over cost and this was simply unsustainable if we wanted to grow. We are now in the enviable position where the day to day enquiries are actually sorted through from the jobs we strategically want (and know we can afford to do) to those that are obviously unrealistic in terms of budget expectations. Those jobs can happily go to the home hobbyists with no overheads or small companies doing little more than surviving.
Our prices are realistic and structured such that we can be here next time you come looking for skilled local craftsmen as opposed to the many ghosts we are currently surrounded with. We now own some of the plant and equipment purchased from similar companies that have since closed their doors for various reasons.
Among our very long list of esteemed clients that includes Churches, schools, socialites and business people, we can also proudly add many of the big insurance companies, and large shop fitout companies looking for those 'champion pieces' to set them apart from the rest that turn exclusively to Renowned Furniture and refer to us as "preferred suppliers". Our award winning quality and finish is second to none. Furniture made by Renowned will last a lifetime or two.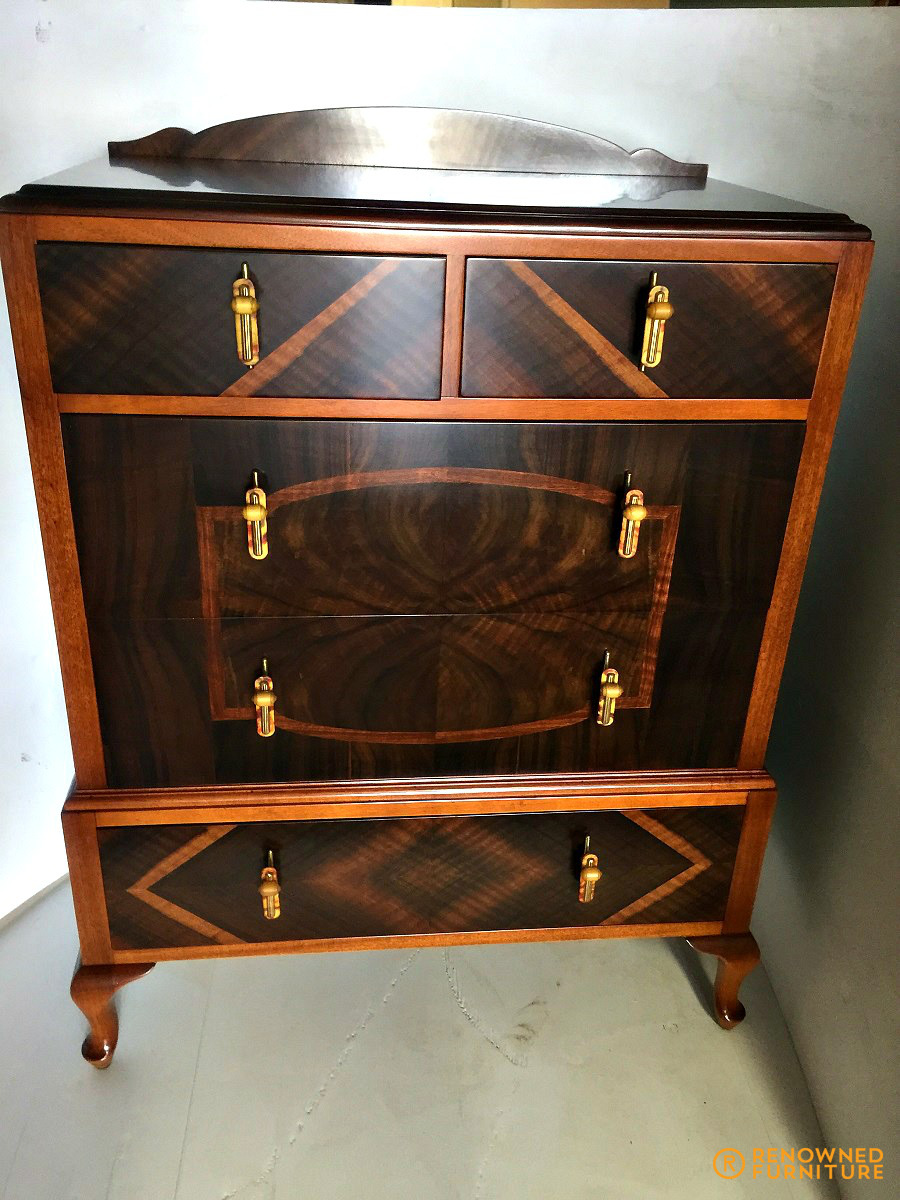 So I suppose my answer to the question "What's our secret to success"? is: All of the above and more, I like to think.
Here's a look at some of the trade references we get when we are out seeking new corporate clients:
To whom it may concern:

XYZ Australia has worked with Renowned Furniture for approximately 12 months. In this time we have been very happy with all levels of our dealings.

The quality of workmanship is of an exceptional standard, and is backed by excellent service through open and ongoing communication to meet end client expectations.

XYZ Australia has every intention of continuing our relationship with Dan and his team, and we would have no hesitation in recommending their services.
AND:
To whom it may concern:

ABC Services QLD has been working alongside Dan and his team at Renowned Furniture for nearly 12 months.

During this time, they have been able to show without a doubt what wonderful customer service and workmanship that they are able to provide to our company and the high end clients that we service.

ABC Services Qld will continue the relationship that we have built with the team at Renowned Furniture and would highly recommend their services to anyone."
One day, I'll share the authors' company names with you to validate these and other claims but for now, all we can say is: "Our success is no secret and no accident."