So further to our story on the church full of furniture that was ordered a month ago, we are now well and truly on the way.
Here, you'll see the 6 majestic priest altar chairs being finally assembled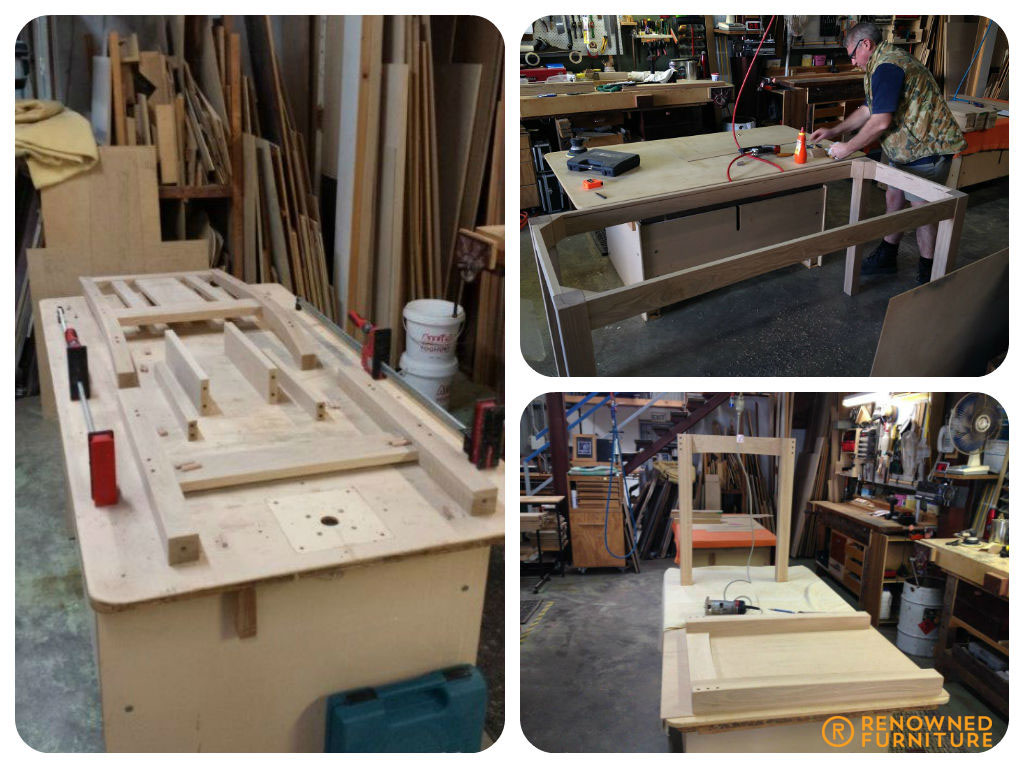 the white oak altar table and the pulpit.
There is the Seventh Day Adventist logo carved into each piece as well.
The next phase is to complete assembly and start sealing & polishing.
ALTAR TABLE 
Here's the altar table completed. The Seventh Day Adventist logo has been carved into the top
of the table, then filled with a 2 pack clear resin (it's about 3 to 5 mmdeep) to give it that 3 dimensional look and then 2 pack clear isolac top
coat for long lasting durability.
The solid oak table is designed to match the pulpit and the altar chairs which we will show you when they're
completed next week.