Renowned Furniture were awarded a job to repair and restore 6 treasured dining chairs. Our preferred method is what we refer to as the true Master craftsman method of proper chair restoration, which is something that 95% of the population will not pay for. The unfortunate thing is that one will quite possibly be faced with the dilemma of having to throw these classics out and go buy some mass produced, imported alternative that may well wind up on roadside collection 3 to 5 years later.
Buying good quality chairs for a reasonable price is a bit of a minefield, especially if the chair seat is fully upholstered. So many sins can be hidden behind the thin veil that is the underside backing fabric!
Better to re-work a set of chairs that have stood the test of time. Even though they may look sad and beyond repair, just consider that they are 40 years old, not 4!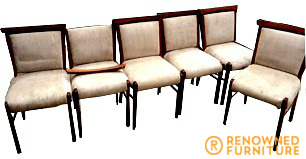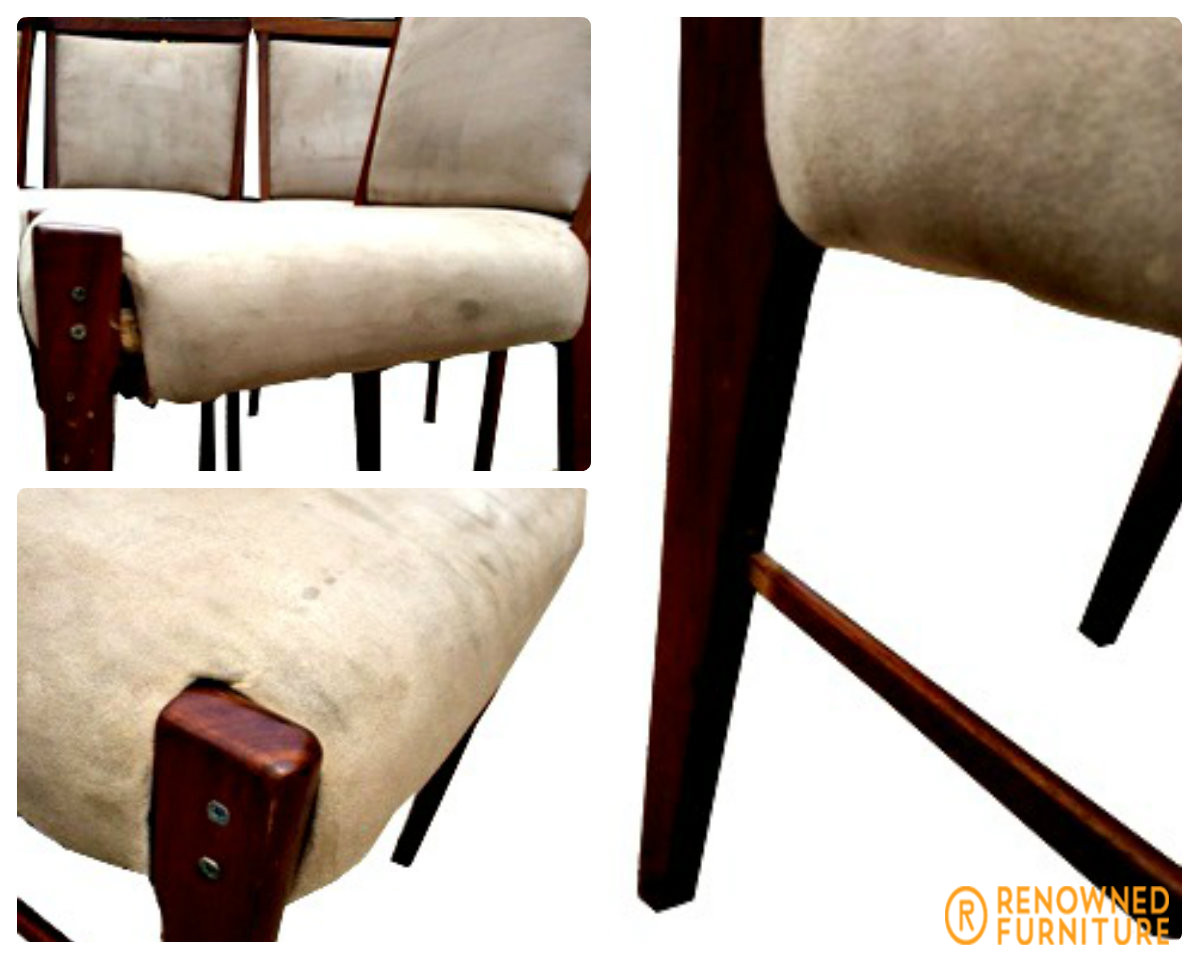 We have made some progress on the restoration and we discovered where the previous restorations went wrong.
The chairs have been pulled out apart, so you can see the beginnings of the new replacement leg rail being set out.
The pictures below show the two earlier upholstery jobs, one is clearly "The '70's"!
Importantly, the previous upholstery jobs cut two really important corners, which will be addressed correctly.
1/. All the internals/foam, etc. were not replaced; a thin layer of new cheap foam has been simply added to give the chair a firm feel. This method fails completely within about 12 months, and often there's no recourse for clients. All this old foam is discarded in this latest restoration job.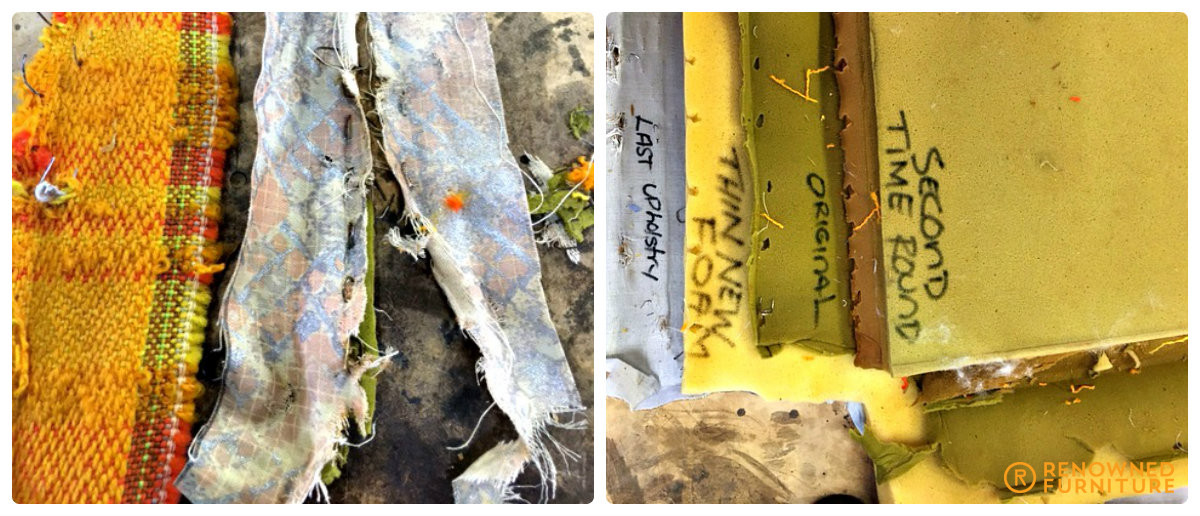 2/. All the old fabrics or the 10,000 staples were not all removed. This causes the bulging feel and look that the chairs had around all the corners, etc. All the old fabrics and staples have been properly removed (by us) to give the chair a more genuine 'new feel' and firmness!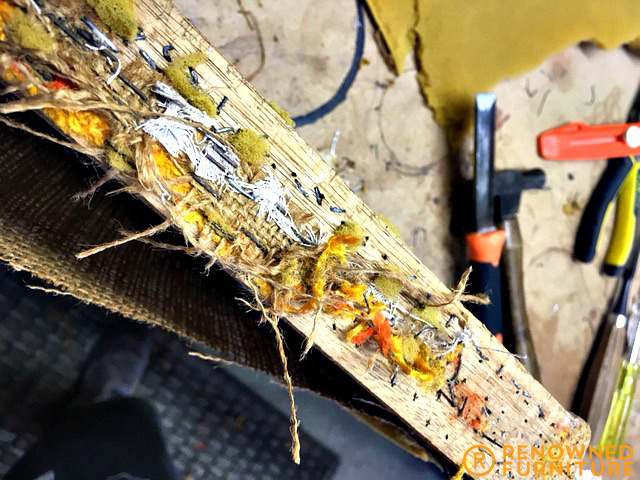 Two previous, very poor re-upholstery jobs and now one done professionally by master craftsmen that will last longer than all the others put together!
We will keep you posted on the chairs' final look, so follow our Newsletter!
Here's another example of a fine mid-century Scandinavian inspired dining suite that just needs a little love to bring it back to its former glory. Yes, the cost may well be between $4,000.00 and $5,000.00 for the full repair, restoration, re-polish and re-upholstery, but wait till you see what you get for 4 thousand dollars!
https://renownedfurniture.com.au/wp-content/uploads/2014/12/logo1.png
0
0
The Renowned Team
https://renownedfurniture.com.au/wp-content/uploads/2014/12/logo1.png
The Renowned Team
2016-09-29 02:10:18
2016-09-29 02:23:07
How to do a proper chair restoration