The client contacted us to restore a Huon pine dresser that had belonged to her mother.
Some of the damage that needed to be repaired was obvious. There was a crack in the corner of the top section, and some visible woodworm damage.
Once we got to work on it, we found the worms had really gone to work on it and there were further issues that really needed attention.
As the client wanted a full restoration, we had to pull the whole unit apart and work through it piece by piece.
The components were stripped back, sanded up, repaired and prepped for finishing. Then the difficult job of colour matching and blending the old to the new was done by our talented polisher.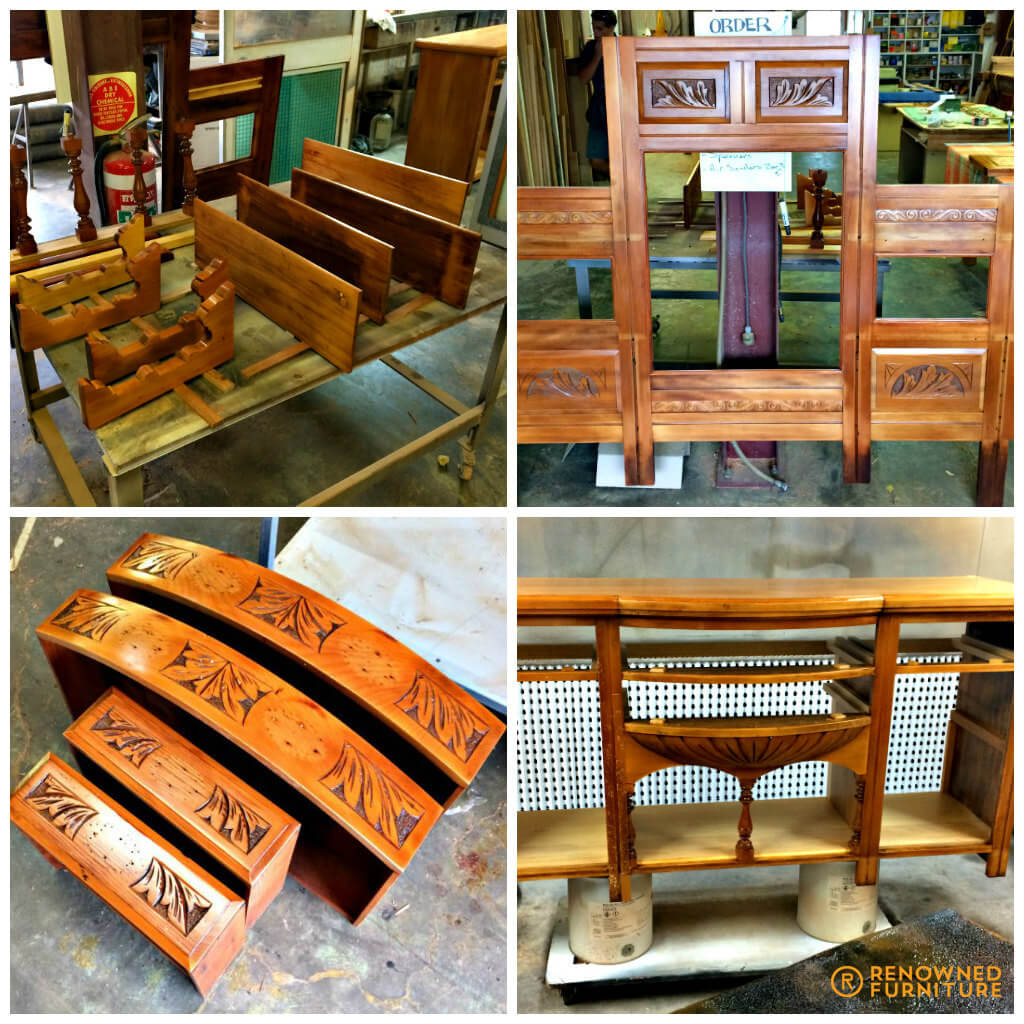 A lot of effort went into producing the finished project, but it was all worth it to see another family heirloom restored to its former glory and a smiling happy client.