Once again, Renowned Furniture has come to the rescue of furniture damaged by water and force brought about by a strong cyclone.
Category 4 Cyclone Debbie hit the Whitsunday Region in North Queensland in March 2017, but 10 months later the damage it caused is still being repaired.
One of the hardest hit areas was Hayman Island. Because of the damage from Cyclone Debbie, Hayman residents are still rebuilding and the resort will not open until late 2018.
Renowned Furniture is proud to be a part of this beautiful island's restoration. We had been called upon to repair and refinish outdoor chairs and tables damaged by the cyclone.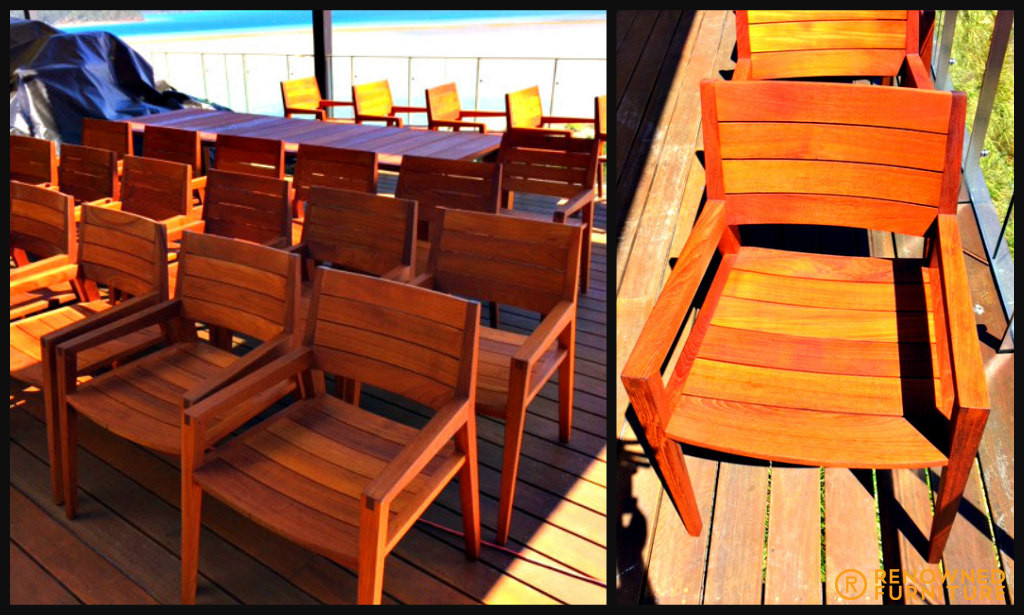 This was an insurance job that hardly seems like work with a view like this! As you can see, the end result was fantastic.
Another job well done by our talented master craftsmen!