This battered tallboy has some history. Originally built by Jack's wife grandfather more than 80 years ago from trees felled by him at the time. This piece has recently gone through vermin attack and a major flood.
New drawer has been made where one was lost (Floated away in the floods of 2011).
Bobbin twist uprights have been restored, new legs turned and some replacement drawer handles have been turned to match the existing ones too.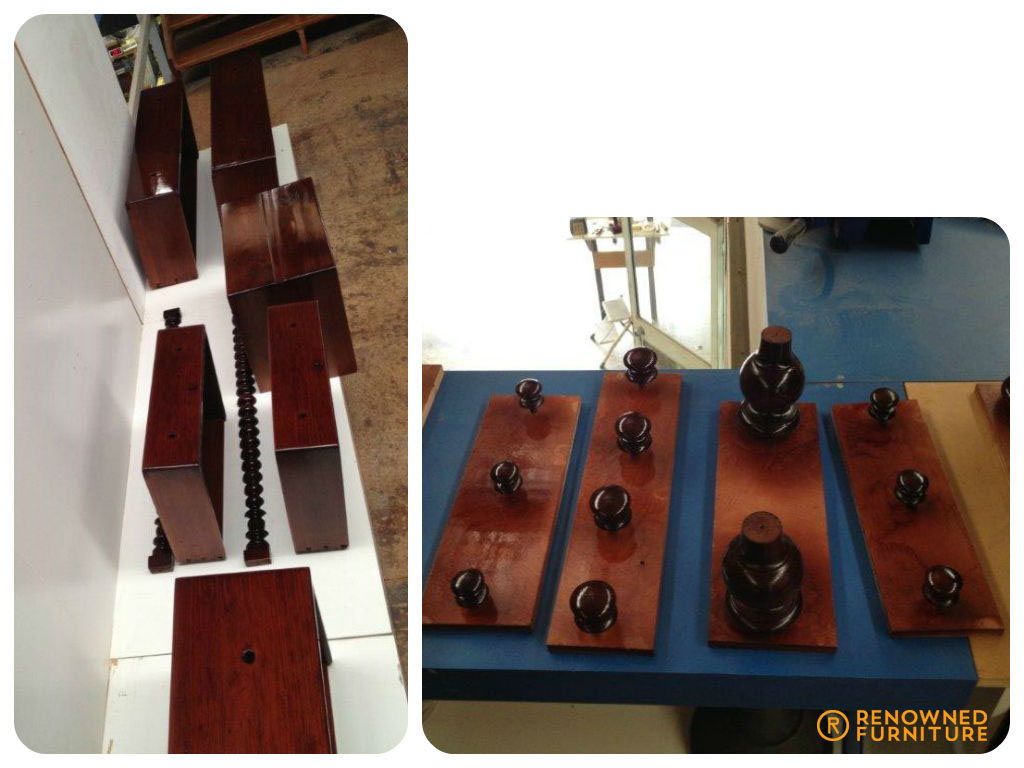 And here's the finished product. Restored to its glory.