We previously restored a cabinet for this client.
She came back to us with two of old rocker chairs and pose to us the challenge of making them more modern.
Her husband had just wanted to buy new ones to replace them, but we were able to modify and reupholster for less than the cost to replace with something similar.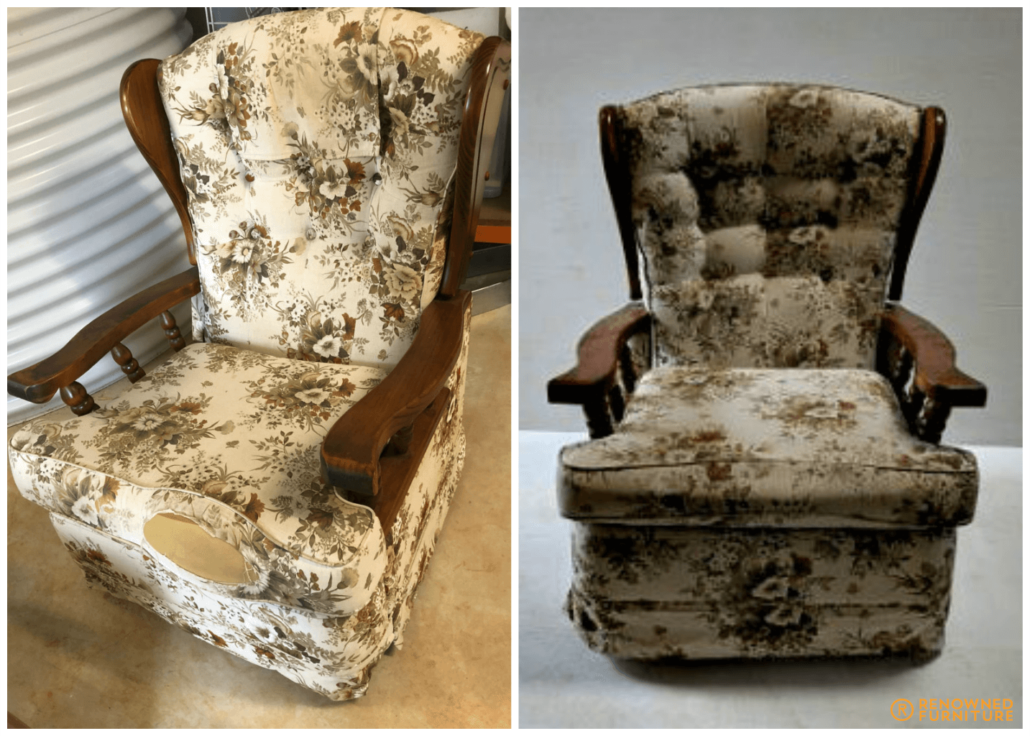 These are the same chairs (base and frame) but with new modified arms and upholstery.
The before and after is a real transformation.