Update: April 22, 2015
Now complete…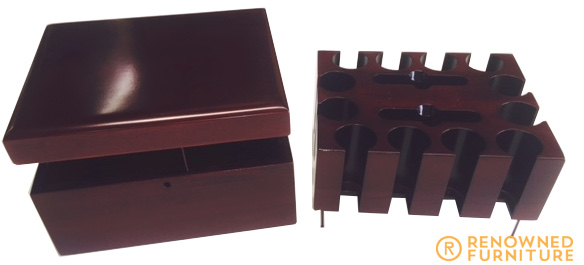 We're sure that it will now be a beautiful keepsake for another few generations to remember their ancestors by.

Update: April 15, 2015
Here's Kim's grandfathers' poker playing box in its final stages…

February 26, 2015
Kim's late grandfather was a hobby poker player for many years. Now on a sentimental journey,
Kim is having the canteen restored.