In this day of minimalist interior design, de-cluttering is in and detailed, large heirloom furniture seems to be out. We feel that there is always a place for old furniture, especially those that have been passed down through generations. They tell of eras gone by and represent a window to one's family history.
We love working on very old furniture here at Renowned. This type of restoration job often comes with a heart-warming story, like Gordon's set of treasured furniture.
Before photos of Gordon's heirloom furniture:
The Victorian-style chairs, made from Mahogany, are an heirloom kept in the family for over 100 years. They were originally bought as a wedding gift in around 1890 for the client's grandparents.
Gordon and his wife decided to have them restored to celebrate their own wedding anniversary this year.
Here are the finished products: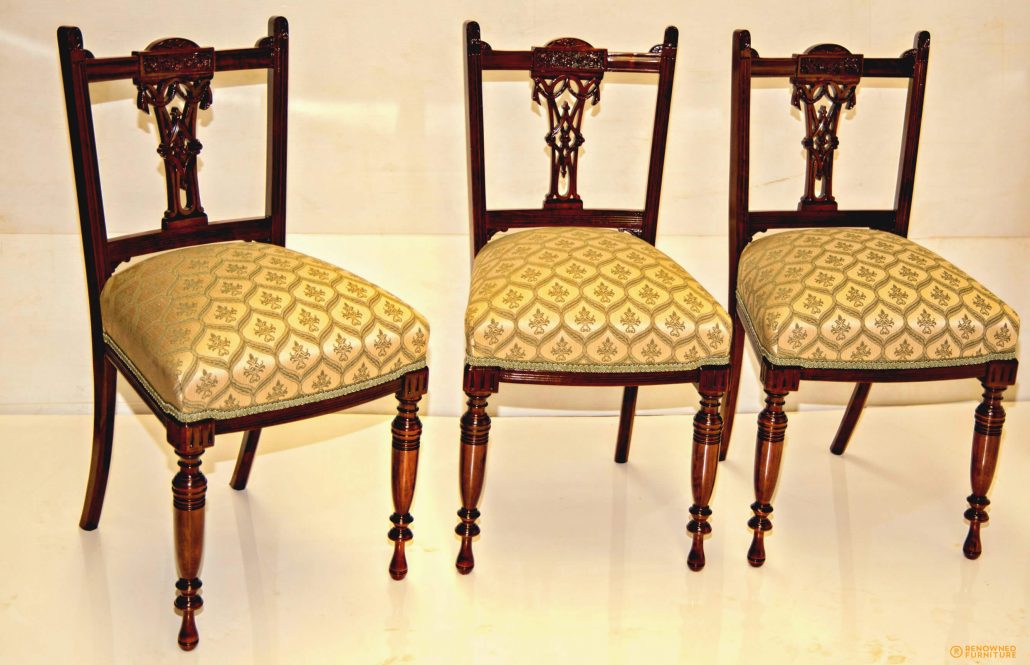 Gordon sent through a lovely message saying his wife was speechless when she saw them and that they were both very pleased with the end result.
More after photos in detail:
The antique pieces we receive have a high sentimental value and as such we treat them with great care. We always advise clients what the best course of action to take for their heirloom furniture is – may it be a simple repair to maintain the integrity of the piece or an elaborate restoration to make a grand statement.
We hope Gordon family enjoy them for another 100 years.