This old trunk had been in storage and was inundated during a flood event. Most people would have sent this to landfill, but it held sentimental value to the owner and needed to be saved.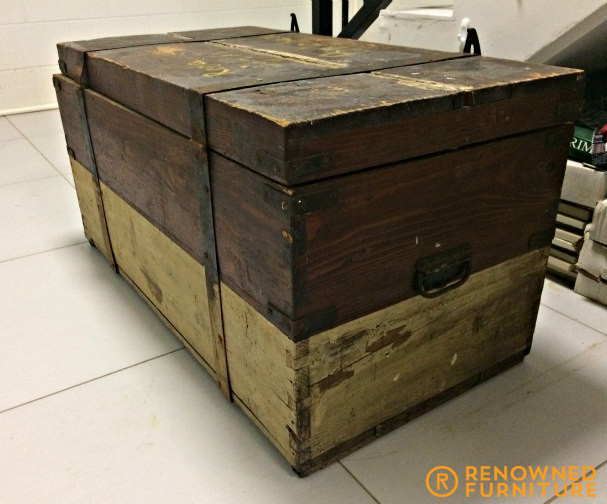 It was important to the client that we preserved the old writing on the top.
The fully repaired and restored trunk now makes a lovely display piece and will no longer be hidden away.