Updated: April 17, 2017
This was originally a one piece tall wall unit made in Japan back in the late 1800's! We've been asked to carefully turn it into two buffets to site either side of a beautiful dining suite in a home on the beach.
The timber used to add the tops and sure up the base kicks was removed from a rotted out early 1900's book shelf from the same client, so plenty of love gone into this transformation!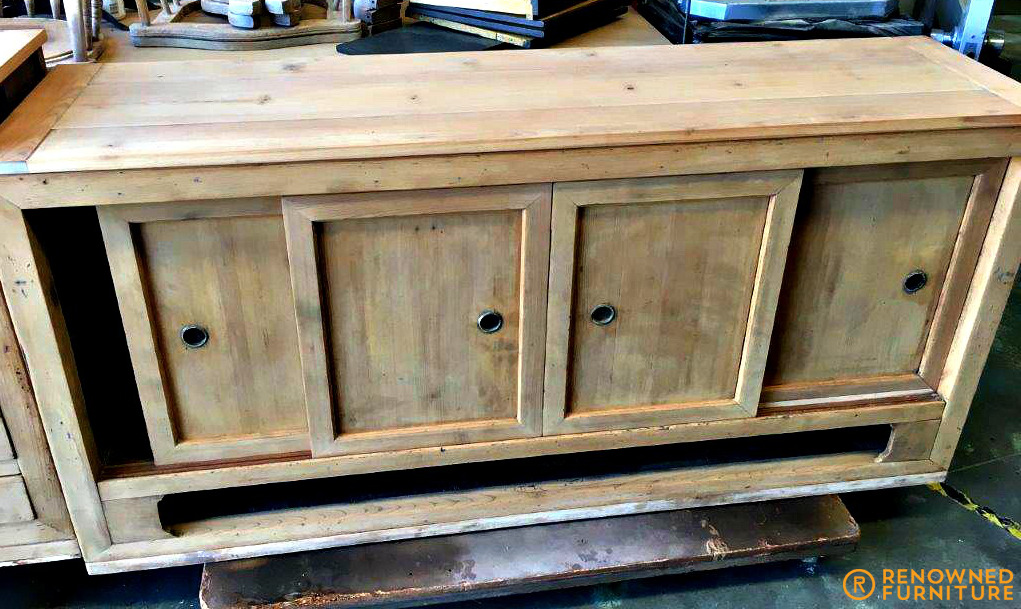 ---
April 3, 2017
Turning Japanese, I think I'm turning Japanese, I really think so!
These classics still have their original authentic paper tape running along the joints on the inside and backs of the buffet – complete with Japanese writing. Our task? Don't damage the tape, re-polish everything, build new 'distressed tops' and no press.