Over the past 12 months, Renowned have been engaged in some truly interesting co-development projects designing and building unique coffee tables. Some were for show but most were themed, like
"The Plectrum"
That was done for a guitar enthusiast where the shape and style of each layer looks like a guitar pluck or
"The Luck of the Irish" that was done for a lady from County Cork.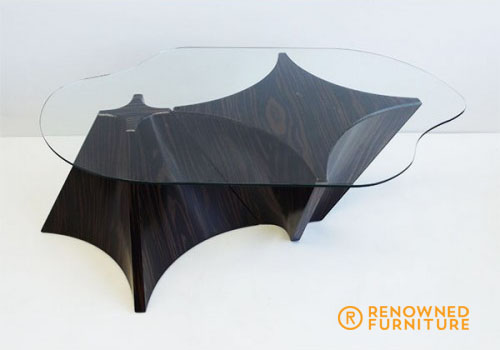 The "Lumber Jack "

was one we did for a family that had been saving this hardwood slab for a special project for more than 30 years. We sat and discussed what they'd like to achieve and the scope was pretty broad. Our decision to mix some fine detailed well-dressed legs with the rustic top works so well. It's almost like a pair of fine hands presenting the prized slab to its owners.
"Retro England" is really a service trolley
that we built for a family that they wanted to give to their 85 year old mother/grandmother/great grandmother for her 85th birthday. She had immigrated from the UK back in the 50's and had always wanted something like the one her mother had back in the 40's. We understand there was not a dry eye in the house when it was presented.
was done for a woman who was looking for something in timber, modern, minimalistic and unique. She had a picture of one she'd seen in New York the year earlier and asked if we could do something similar but in Australian hardwood.  
"The Twins" were done by Renowned
and entered in last years' state and national furniture design awards. They won state, National & Peoples' choice awards. (First prize X 3). They are grain matched so when you bring them together, they look like one table. There is a fine polished aluminium blade inlayed along the edge of each table that continues down each leg.
The "Inca" was inspired by the famous trail in Peru
and has several features such as a slot for magazines and a place under where a plant or an arrangement could be placed for show.
The "Mocholatte" aka the "Strong Silent Type"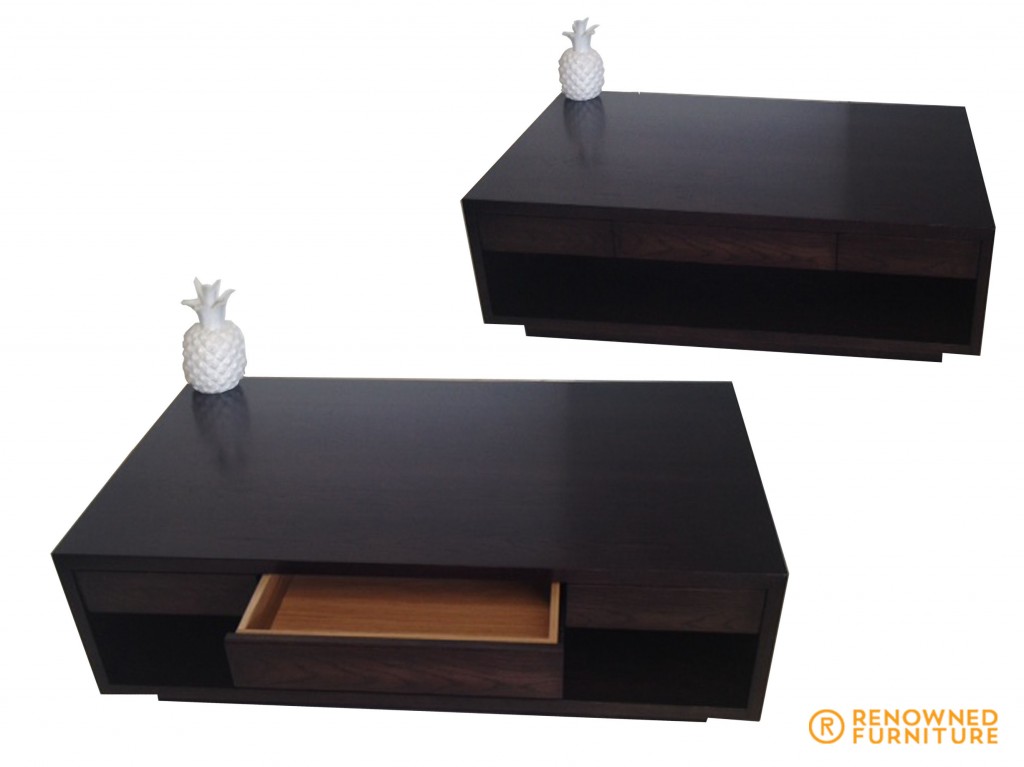 is possibly the most mainstream unit we've done over the past 12 months. But importantly, like all the pieces we do here at Renowned, it's hand made using the finest materials, highest skills available and will be one of our "tomorrow antiques" due to its quality manufacture.