You might remember Margie's chiffonier? And her Bali table? (Here's the link )
It was dark and unwanted by her and her family as it was even though it carries great sentimental value. So we followed the client instruction and did some repairs and sprayed it high gloss white. (It killed our master craftsmen having to do this!)
What our client does not know is that being the purists we are, we sprayed a protective seal coat under the white (at our cost) to protect the beautiful cedar underneath. We all know that one day soon, these stunning and timeless antiques will come back into fashion and the gen-X's of this world will not be able to get enough of them.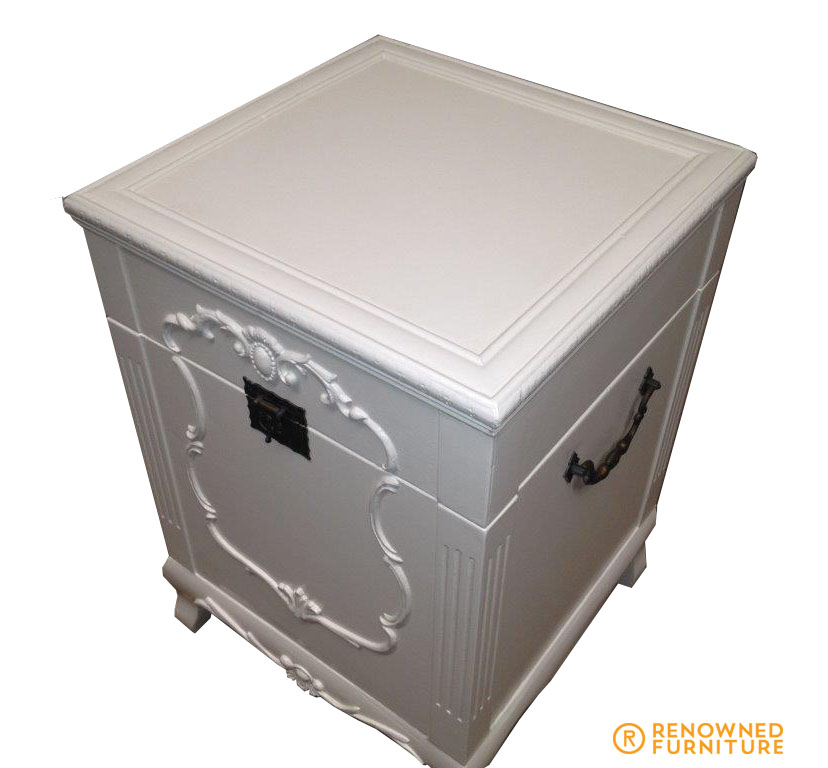 So instead of having to strip off/bake/dip/sand etc. the burnt orange or olive estapol like we did in the'80's & '90's, they'll just have to apply some organic paint striper and hose it clean.
But for now, in the words of Cat Stevens: "Everything's emptying into white".
I have to say that the project that Margie is on is very interesting and if you watch this space, there will be some stunning pictures of her project when it's done. White floors, walls, ceiling, bench tops, furniture and I think it's going to look stunning.