And now the tale to end this series on a happy note:
From the outset, we want to make very clear that we endorse the concept of importing furniture, and we have engaged with companies from countries such as China for certain projects where quantity is required.
We recently did a $250,000.00 job for a church and made solid oak church seating for 400 parishioners. We used a reputable local importer, but we also flew one of our craftsmen to the factory in China with a scale model (prototype) to meet and talk with the manufacturers, and we then flew back three weeks later to approve quality and process. The whole project was a massive success, and we'd do it again tomorrow if the need arose.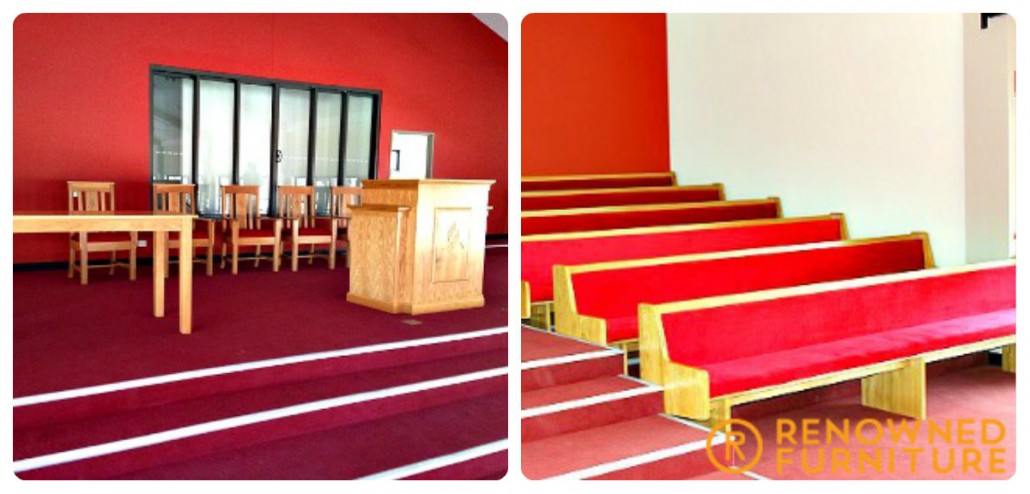 There are a couple of important things to be mindful of. First, reputable Australian firms that import furniture made offshore do spend the time and money to ensure quality standards are met. But some less known or on-line companies do not. Second, while they may look great in the pictures, often the products (once received) are way below par – not what you ordered or simply unsafe.
That's when Renowned Furniture gets called to help.
We show up in on-line searches for furniture repair and are contacted for assistance. In many instances, we're fine to help, and in most instances, our repair quote is more than double the original cost of any one piece. But that's not the fault of Renowned Furniture; it's driven by what we need to pay our team of master craftsmen in reasonable Australian wages and local costs.
There are quality imported furniture and there are reputable overseas furniture manufacturers/suppliers. Just don't forget to do your research before making your purchase.