Update – December 1, 2014
Mal has been around to inspect his table and was very impressed with the finish detail. Mal had originally purchased the timber himself with the intention of building the table himself. As it sometimes goes, the timber sat in the shed for a long while and he finally looked around for someone to build his table for him. This Huon pine is extremely rare and expensive so Mal did not want to let this job to just anyone.
His evaluations of the various furniture makers around Brisbane determined that Renowned Furniture should be the makers of his very special table. Mal is a man of few words but his parting statement to me was "I'm so glad I decided to have you guys build this table, the quality is excellent, we should start talking about 8 chairs to go with it!"
When we delivered the table and Mal saw it in his home looking beautiful, he rushed off to his wine cellar to grab 2 fine reds and gave one to each craftsman by way of thanks. The boys had already done Mal a beautiful bread board with the leftover timber so: one all!
He is so happy we received another email from him over the weekend "Dan, I cannot believe how nice this table is, the effort you and your men put it is well appreciated."
---
Update – November 26, 2014
Mal's Table is almost complete. We're awaiting a final word on the polish and tone before completing the final coats. The table itself is quite unique thanks largely to the type of timber used. Natural clear coats will bring up some addition grain character but with a little toning, that character can be about as wild as you dare. It will be interesting to see which way Mal goes… My money is on 'a 'la naturale' but let's wait and see.
You can see the vast differences between tones in the sample lot we've prepared…
---
 November 21, 2014
Malcolm came to us with a special job. He purchased some very rare, very expensive Huon Pine timber from Tasmania a few years ago and intended to make a table.
Typically, this precious timber is used in luxury boats, known for its durability and weather resistance.
The trees are now 100% protected and it is illegal to cut any more down so the only source for this timber is in cases where they have fallen naturally in the forests.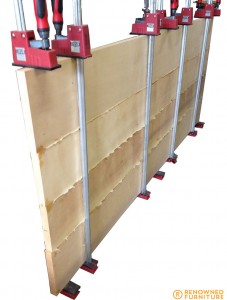 Malcolm had intended building the table himself but decided to engage the services of the Renowned master craftsmen so that the job would turn out to be something he and his grandchildren could enjoy for many years to come.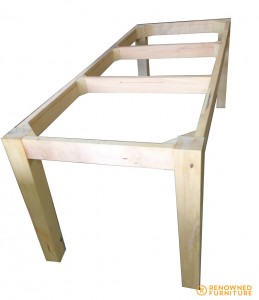 Huon pine is a very white pine so not for everyone but just wait till we're finished and see what the table looks like. 🙂