The Vawdrey reception desk is complete!
The Vawdrey group makes trailers for big road haulage trucks. They're building a flash new Queensland office, and what we did for them is a "Make one like this, please" project.
The reception desk at their Sydney office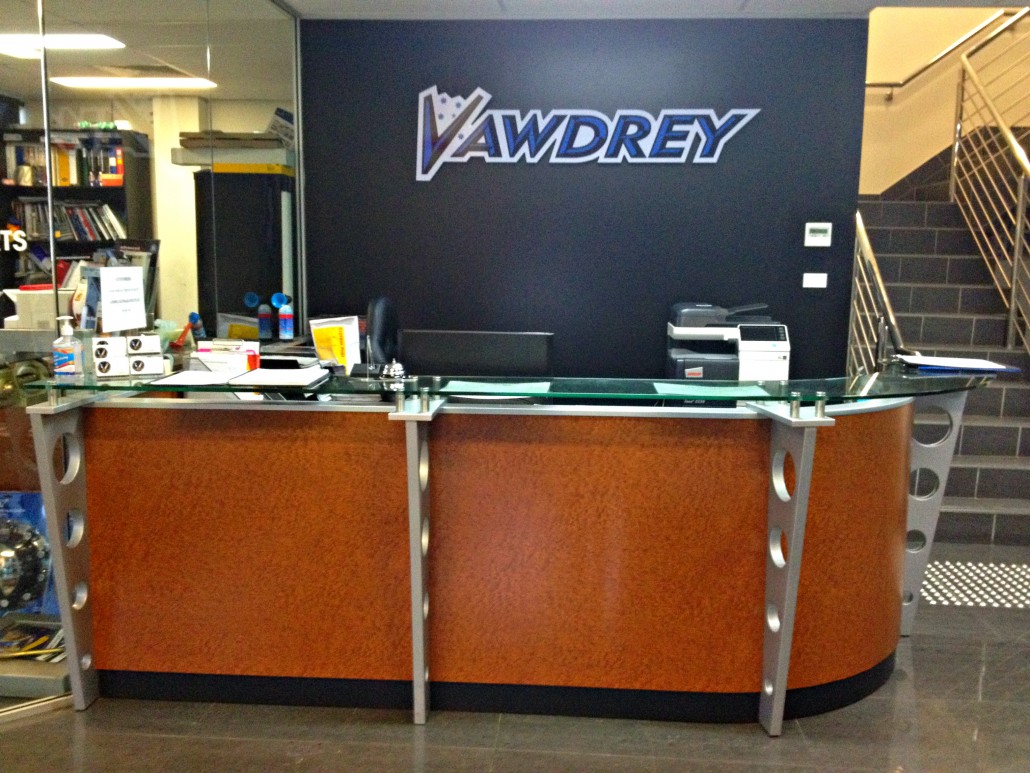 We think the client will be impressed with our little extras in craftsmanship and finishes. Renowned Furniture have been getting pulled into the commercial space of fine furniture making and supply over the past few years and we feel that the clients are seeing the benefits of dealing with a supplier willing to flex to their specific requirements.
Well, the boys are "head's down, backs straight! Getting through this commissioning job for Vawdrey!
What a great show piece for the many visitors as they arrive in Vawdrey's flash new facility.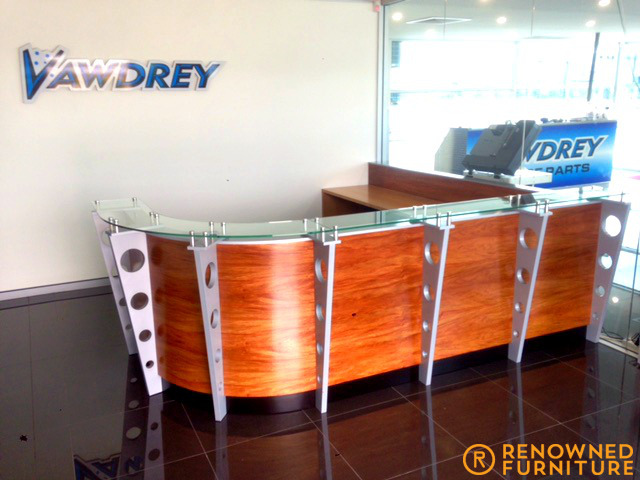 The fronts, curved section moulded out of several layers of bonded bending plywood and then overlaid with a New Guinea Rosewood timber veneer. The silver blades (made to look a little like the structural ribs that make up a semi-trailer frame) are constructed from solid core mdf and 2 pack painted using automotive paint, there are stainless steel boss stand-offs supporting 10 mm thick custom toughened glass for the floating tops. The work tops are solid core veneer done in American oak.